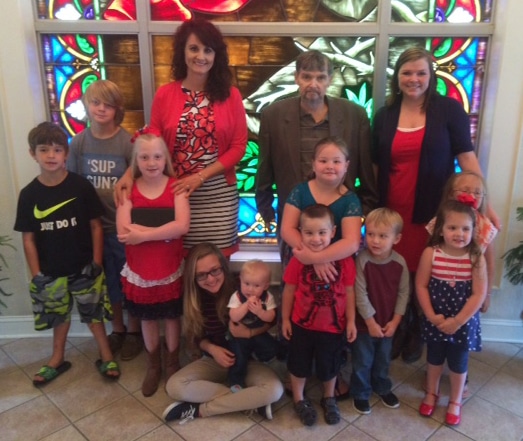 Laurens Electric Cooperative's May recipient of the employee Pay it Forward funds Systems Information Technician Sherry Scott.
fifa 18 ultimate team
Sherry chose to pay forward $500 to a fellow member of Laurens First Assembly of God. Johnny Godfrey, an active member and deacon of the church was diagnosed with stage 4 colon cancer in 2013. After numerous treatments, doctors recently told Godfrey there is no other treatment to try at this time.
"Through the years cancer has stricken several of my immediate family members and I have seen the effects of this horrible diagnosis," said Sherry. "While undergoing this tremendous burden, Mr. Godfrey's perseverance and unwavering faith has been such an inspiration to everyone who surrounds him. "
Sherry adds, "When I approached Mr. Godfrey about the Pay It Forward program his first reply was 'Yes, I would love to share my story, every breath I have is a testimony.' Then immediately he asked if it would be ok if he donated $100 of his gift to his church's Vacation Bible School program. Mr. Godfrey is heavily involved with the children's ministry and said his decline in health would hinder him from physically helping this year. His thoughtfulness and dedication has been an encouragement to others and has left a lasting impression."